A Lesson from the July Jobs Report: Consider a Career in the Trades
Where does the economy stand with Covid-19 Delta variant cases spiking, inflation higher than expected, and the housing and home services markets continuing to boom?
If July's labor market report is any indication, the recovery is continuing at a healthy pace with nearly a million new payrolls created in July (although impact from the Delta variant later in the month will not appear until August figures).
Yet, even with robust total job growth, we still fall nearly 7 million jobs short of our pre-pandemic record.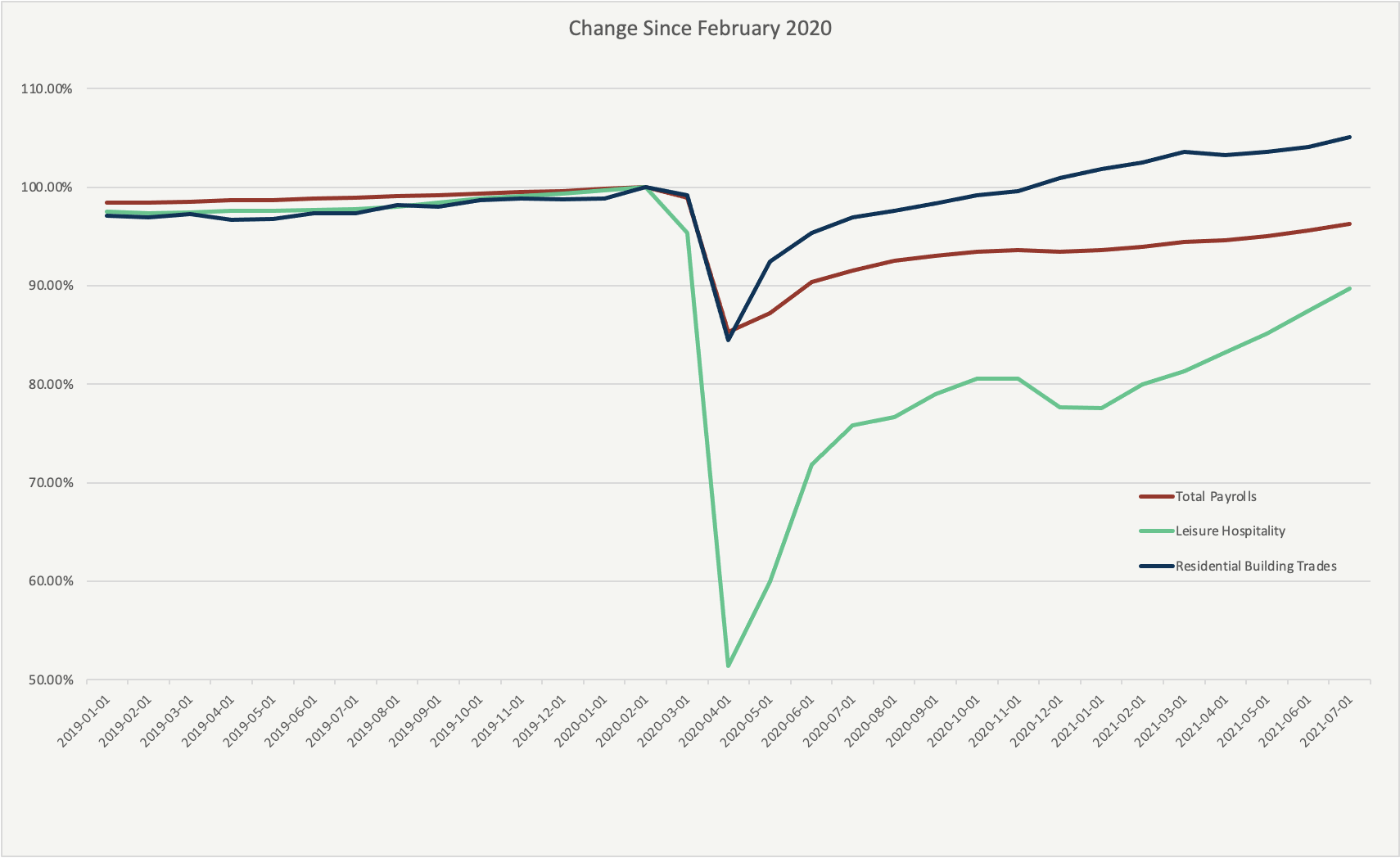 More specifically, the leisure and hospitality employment category remains depressed, down 11% from its pre-pandemic high, in contrast to the residential building trades which are up 5% since the start of the pandemic.
The 15-point spread between the two raises a broader question: has the last year fundamentally changed the relative needs of the labor market? Given consumer's pivot to home spending, the answer is quite possibly yes.
Beyond just the status of the overall labor market and the number of people gainfully employed, we should be exploring the composition of skillsets within the labor market itself. There is likely to be significantly more demand for employment on or around our homes, and the potential for marginally less employment needs in other service sectors.
This month's jobs report provides more evidence for the thesis that there's entrepreneurial opportunity with a career in the skilled trades.